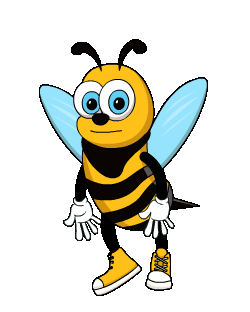 What is Buzz Buzz Spelling?
Buzz Buzz Spelling is a fun spelling app for children between 5 and 12 years of age. As children solve the spelling games, the app will learn the strength of weakness of each child's spelling skill and create new games that help children strengthen their missing skill.
By completing the games, children earn stars and badges. By accumulating stars, their level will go up. This mobile app is constructed to make learning fun and promote the learners' sense of efficacy and self-confidence.
Buzz Buzz Spelling is under development and is planned for release in Spring of 2023.